Jim Cuddy, lead singer and guitarist of the band Blue Rodeo, didn't grow up in a wine-drinking family. In fact, his first alcoholic drink of choice was beer.
"W
hen you start playing in bars, you get paid in beer," Cuddy explains. "At first, I was excited: free beer! But after five years, I couldn't take any more beer. That's when I got into wine."
And into it he is. Cuddy has partnered with Niagara's Tawse Winery to create a new wine brand, Cuddy by Tawse.
"Moray and Joanne Tawse are friends of mine," Cuddy says. "I had played at their winery several times, their wines are top-notch and I like their biodynamic approach. I didn't want to make a banquet wine."
Cuddy didn't just lend his name to the new wine; he was involved in making it.
"I thought it would be easy: just select the best parcels of grapes, blend them together and you're done," he says. "But it's much more nuanced than that. [Tawse's winemaker] Paul Pender showed me that one block of grapes can overwhelm another. Blending is about creating a harmonious experience."
Was he concerned about the bad rap that celebrity wines get?
"You answer that concern with what's in the bottle. I think we've done that."
Cuddy is one of the country's most iconic musicians: over the past thirty years Blue Rodeo has sold more than four million records, released 14 albums and won twelve JUNO awards. By adding a wine to his portfolio, he joins the ranks of fellow musicians Madonna, Jerry Garcia, Bob Dylan, Mariah Carey, Olivia Newton-John, Barbra Streisand, Sting, Cliff Richard and Mötley Crüe's Vince Neil.
Cuddy's wine education happened on the road. In 1991, when he and the band's manager Kevin Douglas bought several wine magazines and  some first-growth Bordeaux at $50 a bottle. Today, those wines sell for more than $500 a bottle.
"The fantastic vintages of 1985 and 1988 were on the market," Cuddy says. "We'd read up on the wines on the tour bus, then in the next town where we were playing, we'd go into the liquor store and buy the wine. We'd take it to the back of the bus and pour it into our plastic cups."

Cuddy and Douglas started to detect the wine aromas described in the magazines: "Ah, there's cigar box and cedar!"
Cuddy's wine education continued on the road as he toured in Europe, Australia and across North America.
"I have a better memory for wine than for musical instruments," he adds. "I think of instruments as utilitarian, but wine's sensory experience lodges in me."
Cuddy appreciates the craftsmanship of both wine and music. He's fascinated with how wine ages.
"Wine becomes more nuanced with age; the characteristics change, like that petrol smell you get from mature Riesling."
Similarly, his own craft as a musician has changed with time. He notes that he's become more open and vulnerable with his lyrics, adding: "Music is one art where they don't kick you out when you get old."
The best wine advice he ever received?
"Don't judge wine; just accept the experience," Cuddy says. "New York wine expert Tom Eagan told me not to rate the wine, but rather appreciate it's unique merits."
So does that mean that Cuddy doesn't believe in scoring wine?
"I like reading other people's wine scores, I just don't do it myself. I prefer to understand a wine through its culture and food.
"When I was in Sicily, the wine was served at room temperature— 30º C —with salty, oily fish. Then it all made sense how wine and food from a certain place go together."
And if he could share a bottle of wine with anyone, who would that be?
"Paul McCartney, but he'd probably want a joint," Cuddy says laughing. "I'd also like to share a bottle with Tom Waite, Leonard Cohen and Kris Kristofferson, not because they know wine, but because they're great musicians I admire."
Then there's the real-life encounter between Cuddy and Geddy Lee, lead vocalist for the rock band Rush, when they supposedly shared $30,000 worth of wine at Toronto's Splendido restaurant. To paraphrase Kristofferson's song The Pilgrim, that story is a contradiction, partly truth and partly fiction.
"I was celebrating my birthday so I took my best wines to the restaurant," Cuddy says. "The staff lined them up for us along the counter, but down a bit farther, I could see a line of the finest vintage Burgundy and Bordeaux wines."
"I asked them, 'Who the hell is here?'"
"When I found out, I went over to Geddy's table and we shared some great wine that night, but maybe $10,000 to $15,000 worth."
"At another tasting with Moray Tawse we had what he considered the ten best wines in world. So if you add the value of the two tastings together, you probably get $30,000."
However, Cuddy is more focused on the experience of wine, rather than on its price tag.
"I like what happens to people who are sharing a bottle of wine: they talk, loosen up and enjoy each other's company. That's not what happens at formal tastings with small samples where everyone is focused on evaluating the wine."
And to complete that experience, which songs would he pair with his wines?
"Play the sad songs with my red wine, and the happy ones, like Kristofferson's Me and Bobby McGee, with the white."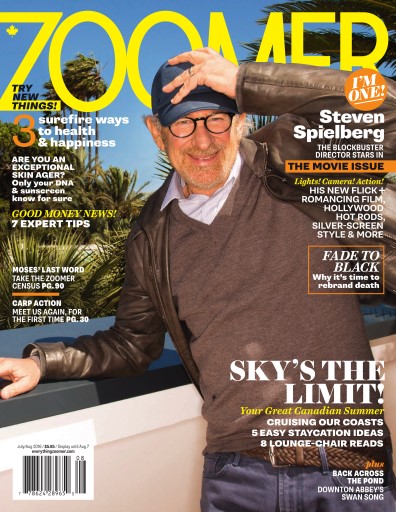 Comments
comments