Heather Wall
Wine Columnist, Huffington Post Canada
Wine tasting lunches that I have had the pleasure of attending usually follow a similar format. A visiting winemaker/owner/agent; a group of local sommeliers and bloggers; a lovely meal paired with six or so of the winemaker's selected wines; and some technical notes with some storytelling. We all leave with tasting notes and stories we can share with our wine loving community.
A recent Ottawa Castello di Gabbiano tasting at Sidedoor Kitchen in Ottawa threw that format out with the must!
As we entered the private dining room there was the familiar aromas of red wine permeating the air. In front of each place setting there were 10 glasses of red wine, roughly containing two ounces in each. Wow! Did they send their entire portfolio? And where are the whites?
Photo: Heather Wall
Short story long, we had a blind tasting. Gabbiano Chianti Classico and Chianti Classico Riserva against other well known Italian producers. We were to make notes and grade them from favourite to least favourite in the two categories.
This could have been quite a risky move given that we might have really preferred another producer. I'm happy to report that in the Chianti Classico flight I had Gabbiano as my second favourite. (The group score overall was #1.)
In the Chianto Classico Riserva flight Gabbiano was my number one even though the group winner had three years more maturity and was $8 more expensive!
Gabbiano stays true to the terroir of the Sangiovese grape and crafts savoury, rustic, fruit driven Classico and Riserva and that's why overall their Ottawa blind tasting was a huge success.
We still came away with great tasting notes and a wonderful tale of two Chiantis – fun had by all. Ciao!
Editor's Note: You can also see pictures and videos from the public Gabbiano wine tasting that we held the same evening.
Jennifer MacDonald Havers
Wine Columnist, Ottawa Citizen
We had a wonderful opportunity to participate in a blind tasting of Chianti Classico and Riserva wines at Sidedoor Restaurant, all while learning about the process and wines of Tuscany from Gabbiano winemaker, Federico Cerrelli
Before our lunch began we were treated to Solaris, our reception wine. This blend of Syrah, Cabernet Sauvignon and Sangiovese was light, fruit forward with very little oak, and nice acidity. It was very strategically served to awaken our taste buds and appetites.
Another treat, as we enjoyed over lunch, was to try the Promessa, a beautifully bright Pinot Grigio, with lovely acid and balance of citrus and a slightly rounded flavor coming from a touch of oak aging. It was wonderful with our lunch and would be ideally suited to many lighter dishes.
The highlight of our day was a comparative blind tasting, first of five Chianti Classico wines, and then of five Riservas. There was one Gabbiano wine in each flight. Overall we were delighted and relieved to score the Gabbiano wines quite favourably, clearly demonstrating the quality and craftsmanship in the wine, a testament to the winemaker.
Overall, many of the wines tasted were excellent, and the Gabbiano wines scored very well, for many of us scored higher than some more expensive wines in the flight, showing great value.
Another highlight for me was an opportunity to compare several examples side by side and truly compare the distinguishing characteristics of the region, in particular, the body, acidity and earthy, rustic flavours.
After several years of working with the challenging Sangiovese grape, the winemaker expressed there is still a lot to discover in terms of how to bring out the characteristics and highlight the grape in the wine. The examples we tried showed wonderful aromas and characteristics – lots of spice, leather, earth and tart fruit – all complemented with a perfectly fitting rustic Italian meal.
The opportunity to try so many wines, side by side, was a wonderful experience, and I'm sure has us all dreaming of renting out a room in the Gabbiano castle in the hills of Tuscany sometime soon.
Trevor Sabourin
Certified Sommelier
What struck me the most was the variety that can be found within Chianti.  There was a range from a very New World style (Toscolo Chianti Classico 2013 especially), to a classic savoury, earthy style, to an even more rustic feel with a touch of brett in some cases, and with some wines falling in between those descriptions.
I found particularly interesting the range of fruit aromas among the different wines:  it wasn't all just tart red fruit.  I found plenty of black fruit, dried fruit, and even sweet, almost jammy fruit.  From now on I will probably avoid making generalizations about Chianti!
Something I found interesting looking at my notes now,  is that, before knowing what the wines were, I found the Gabbiano wines to be the most savoury in character out of each flight, and I also specifically noted their elegance, balance, and integration.
The Gabbiano Chianti Classico was my favourite out of the first flight,  I had written down a score of 90 for it.  In the second flight I gave both the Gabbiano Riserva Chianti  Classico and the Nipozzano Chianti Rufina Riserva a score of 91, and had a difficult time picking a winner!  I ended up picking the Nipozzano based on its ageing-potential, but I actually thought the Gabbiano Riserva more enjoyable at this point.
I detected small traces of brett in the Clemente VII and the Antinori Peppoli in the first flight, and moderate brett in the Carpineto in the second flight.  Personally, I find some brett interesting and it can add to the wine.  I am curious now as to how prevalent a thing it is overall in Chianti.
I was really fascinated by what Federico was saying in regards to Chianti producers generally not trying to cater too much to modern tastes, but being more concerned with expressing what they feel Chianti is.
My favourite pairings from yesterday were the Gabbiano Bellezza with the pork broth and the Gabbiano Riserva with the mushroom risotto.  I found a particular mushroom/potting soil character in the Riserva that worked perfectly with the risotto.
Matt Steeves
Wine Expert, CTV Morning Live
A group of Ottawa-based wine writers and sommeliers, including award winning wine writer, Natalie MacLean, gathered at one of my favourite restaurants, Sidedoor Kitchen in the Byward Market in Ottawa, Ontario to enjoy a structured tasting of Tuscan wines from Castello di Gabbiano, led by their Tuscan born and raised winemaker, Frederico Cerelli.
The group tasted two flights of wines, blind, including a flight of Chianti Classico and a flight of Chianti Riserva.  A winemaker's dinner typically doesn't consist of tasting the competition's wine, blind, alongside their wine, but that's exactly what Frederico did.
Clearly they were confident in the quality and appeal of their wines, as they were the favourites amongst the wine writers and sommeliers. This brought a collective sigh of relief to Frederico and his colleagues from the wine agency that represents Gabbiano, when the results were revealed and the wine pros realized which wines they had all rated as their favourites.
My favourite wine, which also happens to be their premium Chianti Riserva "Bellezza" or Beauty, that sells for $39.95 was the Castello di Gabbiano Bellezza Chianti Classico Gran Selezione.  It's a fine example of the premium Sangiovese blended wines Chianti Classio is loved for and has been since 1716 when Chianti Classio became Italy's first wine region.
Bellezza means 'beauty' and this certainly is a beautiful wine. Layers of dark and dried fruits, plum, sweet spice, and a hint of leather greet the palate. It's polished and refined, all parts are working in harmony to produce a velvety smooth and complex blend that would pair beautifully with rich pasta dishes. Tasted January and February 2016. 92+ points. Matt Steeves – www.quercusvino.ca
Doug McMillan
Accredited Sommelier & Blogger
The tasting at Side Door restaurant with Gabbiano wines was a great way to start the week. As always, it was an enthusiastic group of tasters, great information, stories, and wine from a producer of some great Old World wines.
This tasting followed a different format than most of the ones I've attended. Rather than pairing wines with restaurant dishes, we started with a glass of a nice 'Baby Tuscan' blend while the winemakers talked about their wines. Then we did a blind tasting of ten wines. Gabbiano wines were two of the ten. I think it says a lot when you forego the 'over the top' marketing and let your wines speak for themselves.
The blind tasting featured five Chanti Classicos and five Chianti Riservas. All were quite nice and even with solid competition, the Gabbiano wines scored very well. I found the temperature of the wines was a little on the low side, which I think actually hurt a couple of the wines, especially the Gabbiano Riserva. As it warmed up, it showed even better.
It was quite interesting that in both flights, it was not the highest priced wines that scored the best, indicating some great values are to be had. Gabbiano should be quite proud of their products; they're great in general, and the value makes it still better.
For taste profiles, the Gabbiano wines were excellent 'classical' examples of their style. They were mouthwateringly acidic, earthy, balanced and understated, making them easy to pair with food, especially Italian fare.
A couple of the others in the tasting were more floral, more fruity, etc. These were also good wines, but were not archetypal examples of their styles as the Gabbiano wines. As with all things wine, tastes differ, but it's nice to know when you buy a Chianti Classico that it will taste like a Chianti Classico.
Jane Staples
Accredited Sommelier and Wine Writer
Attending a wine tasting lunch for Tuscan wines is a sure way to take the chill out of a February Monday! On February 29th, several Ottawa Sommeliers and Wine Writers gathered at Sidedoor Restaurant in Ottawa's Byward Market to study and sip Gabbiano's wonderful Chianti wines.
Photo: Jane Staples
We were greeted with a glass of Gabbiano Solatio 2012, an appetizing blend of Syrah and Cab Sauv with 5% Sangiovese. We participated in a blind-tasting of 5 Chianti Classicos and 5 Chianti Reservas, then ate lunch in a leisurely way, accompanied by Gabbiano's Promessa, their Bellezza Chianti and their Riserva Chianti Classico.
Federico Cerelli, Gabbiano's Winemaker, described his vision of giving new life to Tuscan wines.  I was surprised to learn that Sangiovese is actually hard to grow, a trait it shares with Pinot Noir.  I was also delighted to taste how versatile it can be, as we learned during the tasting.
Photo: Jane Staples
We learned that the Chianti region has been blessed with a climate particularly suited to high quality wine production, originally begun by the Etruscans.
Gabbiano's beautiful wines reflect the heart and soul of Tuscan winemaking tradition.  It was a great pleasure to become better acquainted with them during this terrific tasting event.
Photo: Jane Staples
Monique Ippolito-Sosa
Wine Columnist, Ottawa Living Magazine
I had the pleasure of joining a team of writers and bloggers for an amazing lunch hosted by the iconic Tuscan winery, Castello di Gabbiano and their wine agency, Treasury Wine Estates.  Unlike other lunches or tastings that I have participated in the past, this one was unique.
Our hosts, Castello di Gabbiano winemaker – Federico Cerelli –  and Treasury Wine Estates Sommelier – Serg Janjic – were brave enough to willingly prepare two flights of wines for us to partake in a comparative blind tasting.
What was so courageous about it was that they included two of their wines in the flights: their Chianti Classico DOCG amongst other Chianti Classico wines in the first flight; and their Chianti Classico Riserva DOCG amongst other Chianti Classico Riserva wines from other producers.
Luckily for them, our team scoped out the Gabbiano Chianti Classico as most favoured in the first flight; and the Gabbiano Chianti Classico Riserva as the second most favoured from the second flight.
That's pretty impressive! I am not ashamed to admit that my rankings weren't identical to the overall outcome, but they were close.
So what did I learn from the comparative blind tasting portion of this winery-hosted lunch? I learned that my palate appreciates Chianti that fits in what I deem the 'ripe cherry and savoury' flavour camp and style.
I like Chianti with clean fruit concentration and complex savoury and earthy notes.  I like Chianti with mouth-watering acidity and long tart cherry finishes.
I like Chianti that are medium weighted of higher…. and, in in case you were wondering what examples of Chiantis show these qualities, here are some from the flights I tasted: Toscolo Chianti Classico, Pèppoli Chianti Classico, Carppineto Chianti Classico Riserva and Gabbiano Chianti Classico Riserva.
Photo by: Monique Sosa
Another key topic I look forward to at any structured tasting I attend, is history. The why and and how come are always the first layers of details I am all ears for.
This time I zoned in on Federico's history at Gabbiano and the somewhat recent innovations and enhancements the winery underwent to reinvigorate their overall quality and brand.
Having been establish in the 11th century, it is appropriate to assume that this winery has maintained  centuries of respect for traditional winemaking in the heart of Tuscany.
From the mid- to late 2000s, Gabbiano sought out and replanted areas of their vineyards where certain clones of Sangiovese would thrive.  They then welcomed Federico Cerelli, a former winemaker from esteemed Marchesi Antinori (producer of the cult Super Tuscan Tignanello) and a 'child of Tuscany', as their new winemaker and winery consultant in 2011.
Federico has done a remarkable job at welcoming innovation while maintaining a legacy of tradition by utilizing the practice of wild fermentation in the winery.  Gabbiano's cellar has natural yeast strains which does wonders for their winemaking.  It's a natural gift with a great deal of credit to Federico.
There is always something new to learn about wine.  The topic will never be dull to me, especially knowing that it covers a multitude of disciplines; be it history, art, geography, natural science, agriculture, engineering, or business.  It could very well take  several lifetimes to absorb all that exists in the world of wine up to this day. I am just delighted that I get to experience today a fraction of what exists thus far.
Terry Jeans
Wine Blogger, Ottawa Wine Guide
We had the pleasure of having lunch and talking with the winemaker from Gabbiano, Frederico Cerelli. We sampled some of their line-up of wines from the heart of the Chianti Classico region, between Florence and Sienna.  Gabbiano has an incredibly rich history dating back to 1124.
In  2000, Frederico was hired to make changes to some of the wines and modernize the portfolio to make it more appealing to the North American market.  It has worked as 95% of their wines are now sold in Canada and the US, with only a small portion sold locally, near the picturesque Castel de Gabbiano outside of Florence.
In the tradition of Chianti, most of the wines produced by Gabbiano use the Sangiovese varietal.  Frederico explained that this grape is difficult to cultivate, but is suited perfectly for this region. Most of their production is dedicated to Chianti and Chianti Classico on their approximately 400-acre vineyard.
They have also been experimenting with growing some non-traditional wines under the IGT designation of Merlot, Syrah and Cabernet Sauvignon, but most of the grapes have been sourced from the coast where they tend to grow better.  He explained that some of the wine making techniques for these wines are non-traditional, using carbonic maceration, open cap, only 3-4 months of oak and then bottled.  This creates a lighter body but very expressive wine.
The meal started with an Asian style soup with pork belly and cilantro, with some notes of Umami, which went surprising well with Chianti style wines.  The main dish was handmade pasta with a red meat sauce, which in my opinion is the best pairing for Chianti.
This was followed by a cheese board, with nuts and fruit, again pairing very well with Chianti.  The whole meal was an example of why Chiantis are considered a versatile, delicious, food-friendly wines, especially those of Gabbiano who produce very high quality wines, for a very reasonable price.  From their entry level Chianti to the Chianti Classico Riserva, all the wines are of considerable value from a well-respected producer.
Lori Kilmartin
Sommelier
A few weeks ago I was visiting a friend in Toronto that owns several restaurants, all serving great wine and beer.  Our conversation turned to an upcoming Gabbiano wine tasting in Ottawa that I was eagerly looking forward to at the end of February hosted by Treasury Wine Estates.
These same friends had, a few years back, actually stayed at the Castello di Gabbiano and brought back a bottle of the 2011 Bellezza Chianti Classico Grand Selezione DOCG.  Knowing that I am particularly fond of Italian wines they very generously opened the wine and shared.
I reviewed this wine on Natalie's site on my return home and suffice to say it certainly heightened my anticipation for the upcoming tasting.
Finally, the day of the tasting arrived and I met with Natalie and a small group of sommeliers and wine writers at the Side Door Restaurant in the Market.  Upon arrival I was thrilled to meet Federico Cerelli, winemaker at Gabbiano for the past 5 years, and had a chance to chat with him before the event started.
He was delighted to hear of my tasting the 2011 Bellezza and immediately took me over to show me that the 2012 Vintage was in the line-up for that day.
Prior to lunch our group did a blind tasting of 5 Chianti Classico and 5 Chianti Reserva. Hidden in the two groups was one bottle each from Gabbiano.
Our task at hand was to taste and rate the wines from 1 being the favourite to 5 being the least favourite.  After the results were tallied  Gabbiano fared very well being rated 1st choice for the Classico and 2nd choice for the Reserva.  Personally, their 2013 Reserva was my first choice as I found it to be very elegant.
Federico talked about all the wines at Gabbiano, told us about the castle and accommodations and shared his winemaking philosophy. It was interesting to hear that he is using 100% wild yeast for fermentation.
We were then served a delicious lunch and were invited to pair any of the tasting wines as well as the 2012 Bellezza Chianti or the Castello Di Gabbiano Promessa Pinot Grigio 2014 with our meal.  My choice was the Bellezza as I was very anxious to taste this latest vintage.
The Bellezza is made from the best grapes from a particular estate vineyard. Bellezza means "Beauty" and was a name given to this vineyard because of its beauty and spectacular wines it produced.
I also learned that the Bellezza Chianti is not made every year by Gabbiano. In fact, my understanding from Federico is that there will not be a 2014 vintage available.
He also told me that the 2011 was his very first Bellezza and that the 2015 was going to be outstanding.  I for one, will be keeping my eye out for the release of that vintage and adding a case to my cellar!
Photo: Jon Steeves
Jane Lefresne
Wine Blogger & Sommelier
Wine is art. Wine makers are artists; one of the things I love about wine.
It's always a special occasion when you get to meet the artist behind the wine you're tasting. Gabbiano Winery, based in Italy in the Tuscany region, sent their wine maker straight to our group of Ottawa-based tasters for a blind tasting event.
Different than most wine tasting events I've attend, Gabbiano's approach was unique and a welcomed change. It made an afternoon of wine tasting even more fun and the group was more conversational.
The tasting set-up consisted of two flights, each with five wines, only one of which was a Gabbiano wine. The wines were all of a relatively same value the first flight, Chianti Classico and the second Chianti Riserva.
From the first flight our group rated the Giabbano wine as the number one overall. At $16.95 at LCBO it's a great buy and would be good with pizza or tomato based pasta dishes. Lots of ripe cherry and baking spices on the nose, finishing with sour cherry flavours.
On the second flight we rated the Gabbiano wine as the second best but I have to admit after I found out the price comparison it was most definitely my first pick. The wine is packed with red berries, dried fruit and chocolate and slight cedar on the nose and palate. Drink this wine on its own or with red meats or mushroom based dishes.
At the end of tasting we also tried a Super Tuscan that was luscious and filled with red berries, chocolate and vanilla aromas and flavours. This one is available at LCBO vintages and I recommend you grab a bottle before it's gone, what value!
What's interesting about the winery itself is that you can visit not only to taste the great wines Gabbiano produces, but you can also stay the night or a week at the winery's boutique resort,  located on a hill in a castle overlooking the vineyard. Some of the rooms are in an old castle where one of the winery's  cellars is also located.
What a magical experience, wine, a vineyard and a castle.
Gabbiano's is the second largest winery in the region with 400 acres made up of 90 per cent Sangiovese varietal and some Merlot. The average altitude is 300 metres.
Photo: Jon Steeves
Jon Steeves
Accredited Sommelier & Blogger
Having met with Federico at the 2016 Vancouver International Wine Festival to explore his wines, it was an honour to meet again and to conduct a blind tasting in Ottawa with a select group from the Natalie MacLean Ottawa tasting team, and to hear more about the Chianti Classico appellation, the wines and the legend of Castello di Gabbiano.
Photo: Jon Steeves
Federico accompanied the group along a verbal overview of the Chianti Classico region, their grapes, the production and the wines themselves. He provided a virtual tour along the route from Florence to Siena, around the Chianti Classico region, and an overview of the Gabbiano estate Castle and Winery which are nestled into the rolling hills of Tuscany.
Photo: Jon Steeves
The appeal of Gabbiano's old world legacy is asserted with artifacts of majestic medieval history, enmeshed with lush vegetation and the ideal growing conditions for the Sangiovese varietal.
Photo: Jon Steeves
Gabbiano wines sport medieval imagery on the label, reminiscent of the Soderini family heritage dating back to 12th century roots. Gabbiano wines are produced with old world roots and an appreciation for the terroir, respect for the laws of the Chianti Classico consortium, while finished to suit the emerging tastes of New World wine consumers.
Photo: Jon Steeves
Federico is passionate about the terroir, the Chianti Classico brand, his winemaking vocation, his country and the Gabbiano team. Federico shared facts about Gabbiano's 140 hectares of vineyards in production, and that 90% are Sangiovese varietal, which historically are the best Sangiovese grapes to come from the Chianti Classico region.
Photo: Jon Steeves
As a winemaker, Federico explained how the Sangiovese grape is sensitive and needs to be cared for and loved, to produce Gabbiano's elegant, less powerful, yet fresh and fruity, food-friendly wines.
Chianti Classico is produced for aging and Gabbiano rests the wine in wood and bottle for at least 24 months before release. It was a pleasure to connect with such a passionate winemaker and to experience a unique blind tasting of great Chianti Classico wines.
Photo: Jon Steeves
Photo: Jon Steeves
Photo: Jon Steeves
Photo: Jon Steeves
Sean O'Regan
Director, National Capital Sommelier Guild
The last Monday of February brought an opportunity to meet the winemaker for Castello di Gabbiano along with a unique tasting experience. Frederico Cerelli has been winemaker since February 2011 for this historic winery which was built in the 12th century just south of Florence, Italy.
Photo: Sean O'Regan
Frederico hails from Florence and understands the terroir of the Chianti regions. He has worked at the highly acclaimed Antinori Winery as well as consulting for various other wineries before joining Castello di Gabbiano where the bulk of estate-grown production is Chianti Classico.
The lion's share of wine produced at the estate is destined for export, with about 95% going to the US and Canadian market. This is good news for us as the wines provide excellent value and quality.
Photo: Sean O'Regan
The group of Ottawa based sommeliers and wine bloggers were treated to a unique wine tasting which I think has to show the confidence that Frederico has in his wines.
Rather than simply taste the portfolio of Gabbiano wines, we were instructed to blind taste two flights each consisting of five wines. One wine in each flight was made by Frederico, the others were competing brands in the category. The wines were tasted and ranked in order of preference.
Photo: Sean O'Regan
The first flight of wines consisted of four Chianti Classico and one Chianti ranging in price from $15-$20, of which the Gabbiano Chianti Classico 2013 at $16.95 was top choice.
Photo: Sean O'Regan
From the second flight of wines the Castello Di Gabbiano Riserva Chianti Classico 2013 at $22.95 came a close second choice narrowly edged out by a $29.95 2010 Riserva Chianti Classico which also had the benefit of 3 extra years in bottle.
Photo: Sean O'Regan
In the end, there is no denying that the Gabbiano wines provided unmatched value in the blind tastings – well done.
Castello di Gabbiano wines can be ordered through Treasury Wine Estates if not available at your local LCBO.
Photo: Sean O'Regan
Clara Calderone
Social Media Reporter
The Gabbiano wine tasting was a great experience, one which was educational and interestin. I am glad to see wineries, like Gabbiano, are changing and paying attention to my generation of wine lovers. I find sometimes we can be missed, as some of us are still getting our feet wet next to real deal wine connoisseurs.
I found a new appreciation for a Chianti wine after yesterday's tasting. I was surprised to find out 90% of their sales are in the US/Canada. With such a vast amount of love and attention to the grape, I would think Tuscany would have a higher sales market, being they are 100% from Tuscany.
I enjoyed Federico's passion in his speech, it shows such dedication. The food pairing was impeccable when it came to the Pork Loin Broth, a must!
Photo: Clara Calderone
Photo: Clara Calderone
Castello Di Gabbiano Riserva Chianti Classico 2012
Tuscany D.O.C.G, Italy
Full-bodied with racy acidity on the palate that demands tomato sauce with some meat balls please. Firm tannins so this could do well in the cellar for several more years then decant 1-2 hours. Score: 92
Gabbiano Chianti 2014
Tuscany D.O.C.G., Italy
Savoury and juicy with attractive sour cherry notes. Supple and smooth and full-bodied. There's a lot to love in this wine. Racy acidity means this wine will dance with tomato sauce dishes, including pasta. Score: 90/100
Gabbiano Chianti Classico 2013
Tuscany D.O.C.G., Italy
Racy and ripe with lots of juicy mouth-watering action on the palate for pasta in tomato sauce or pizza. Aromas of tart dark berries and smoke. Decant 1 hour. Great value. Score: 89/100
Gabbiano Bellezza Chianti Classico 2012
Tuscany D.O.C.G., Italy
Here's a knock-out Italian red that is at once robust and flavourful yet ultra-smooth and refined. All the elements have come together in this wine including a spectacular vintage. Aromas of dark fruit and smoke. Pair with rare steak. Score: 83/1000
Photo: Sean O'Regan
The wine and food for this tasting were provided by Treasury Wine Estates.
Deep in the heart of Chianti Country you will find Italian authenticity at its finest, this is where the Castello di Gabbiano Estate has been producing fine wines since the 14th century.
We begin our evening with an aperitivo, wine reception, followed by dinner whilst exploring the synergies of Italian winemaking and Tuscan cuisine.
Join Castello di Gabbiano's Chief Winemaker, Federico Cerelli on an exciting viticultural and gastro adventure!
Editor's Note: You can also see pictures and videos from the wine writers' Gabbiano wine tasting that we held the during midday.
Tickets to this event sold out quickly … stay tuned for our next event.
ESTABLISHED 1124
GABBIANO
FEDERICO CERELLI, CASTELLO DI GABBIANO WINEMAKER
Federico Cerelli joined Castello di Gabbiano as head winemaker in February, 2011. Young, energetic and knowledgeable,
Frederico graduated in 2000 from the Universita degle Studi di Firenze with a degree in Enology and Viticulture with a maximum score of 110/110.
Federico has also been a member of the official commission of the DOCG Chamber of Commerce in Florence and Siena since 2005 and an educator at ONAV Classes in Florence.
With over 10 years experience working with prestigious Italian wineries, particularly in Tuscany and in the Chianti Classico wine region, Federico brings a wealth of experience along with a passion for quality control and innovation.
Federico will be working closely with Viticulturist, Francesco Caselli, and Quality Controller, Francesco Benozzi. This young, dynamic group forms a 100% Tuscan team, which bears well for the future of Castello di Gabbiano.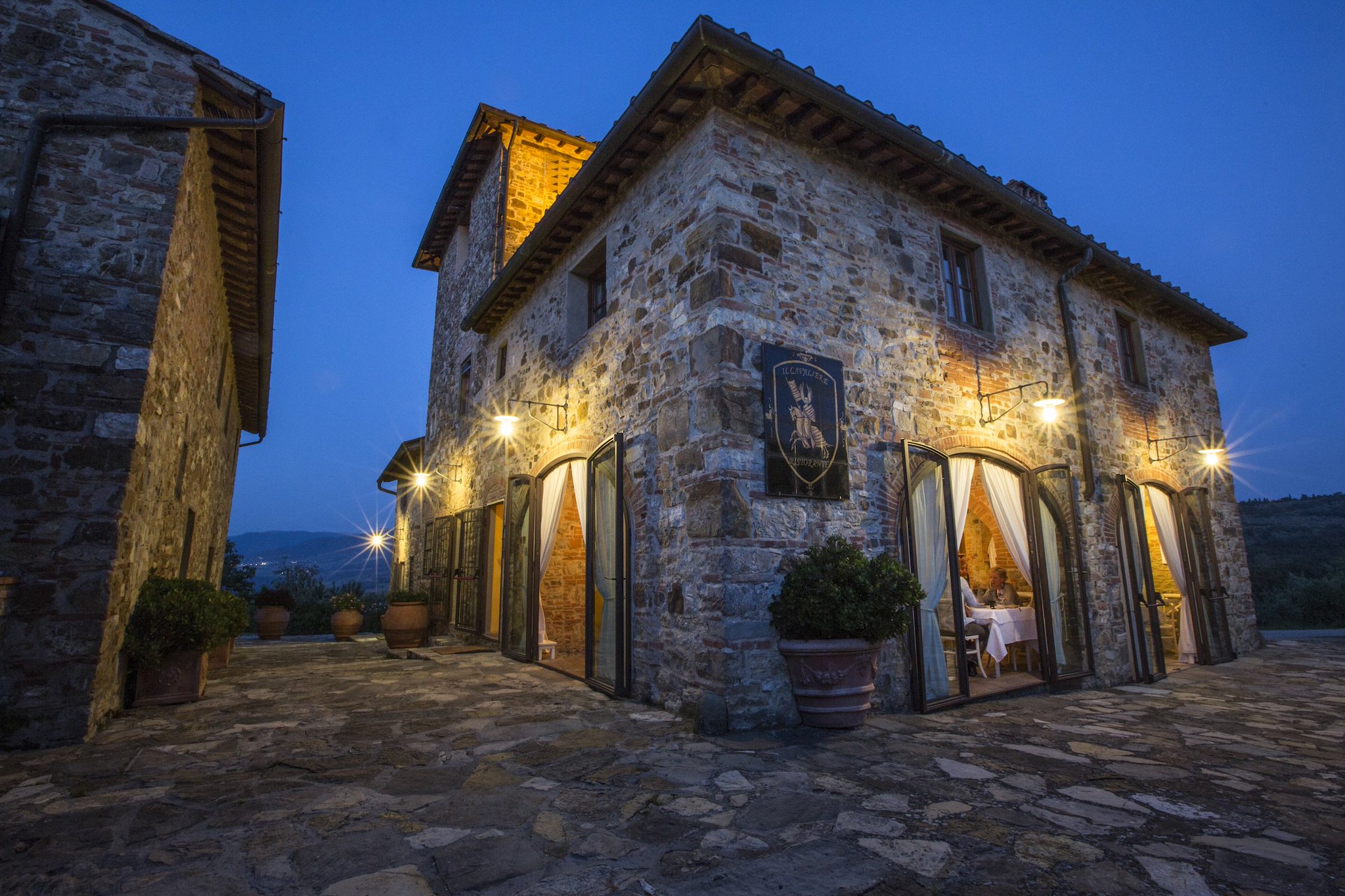 Aperitivo: 6:30 PM
Wines:
2014 Gabbiano Promessa Pinot Grigio, IGT
2012 Gabbiano Solatio, IGT
* Passed Canapé to be served
Tasting and Dinner: 7:00 PM
Wines:
2014 Gabbiano Chianti, DOCG
2012 Gabbiano Chianti Classico, DOCG
2012 Gabbiano Chianti Classico Riserva, DOCG
2012 Gabbiano Bellezza Chianti Classico, DOCG
* three course dinner followed by cheese plates for dessert

WHEN: Monday, February 29, 2016 from 6:30 PM to 10:00 PM (EST)
WHERE: Vittoria Trattoria – 35 William Street Ottawa, ON K1N 6Z9 CA
PRICE: $115.00
This dinner was hosted by Treasury Wine Estates.
Comments
comments