One of Canada's most respected and award-winning food writers, Anne DesBrisay, has just published her first cookbook, Ottawa Cooks.
Anne has been the undisputed champion of the nation's capital dining and food scene for more than twenty years. Her cookbook is a glorious compendium of recipes developed by Ottawa's top restaurant chefs.
You can try them at home, or simply visit the restaurants to enjoy them there. Best of all, this book is an ideal gift for anyone in your life who loves food.
The mouth-watering food photography alone makes it worthy of any coffee table.
Anne is the restaurant critic for Ottawa Magazine, a senior editor for Taste & Travel and a judge for Ottawa Gold Medal Plates and the Canadian Culinary Championships.
She was also the restaurant critic for the Ottawa Citizen for twenty years.
At her recent book launch, the Ottawa culinary community turned out in force to support her.
You can buy the book at the featured restaurants, as this is a terrific way to support them since they receive a portion of the sale. It's also available in bookstores and online at Amazon, Chapters/Indigo.
You can visit Anne's site Capital Dining for more tantalizing writing.
Anne, I'm so proud of you and all that you have accomplished!
Anne has received much-deserved rave reviews from the media …
City Bites Insider: New Ottawa cookbook by resto critic Anne DesBrisay on horizon!
Read the full story here  …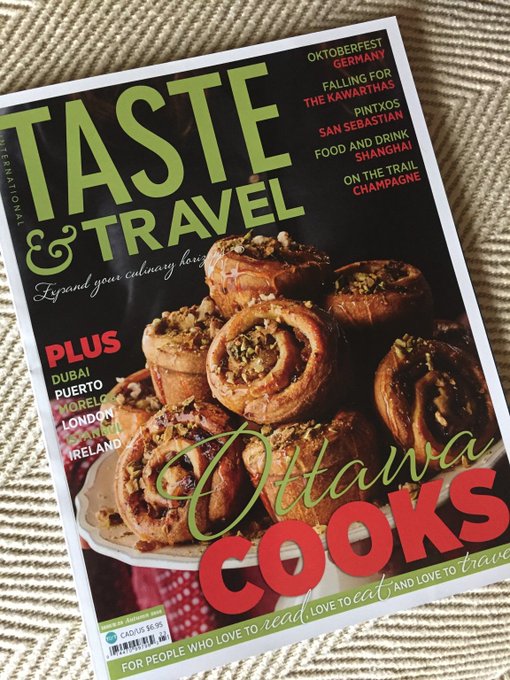 Comments
comments